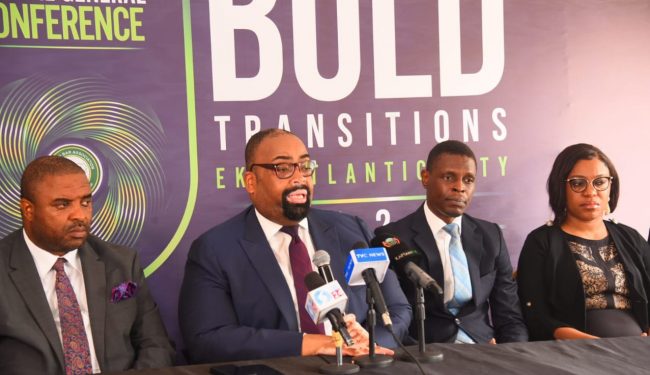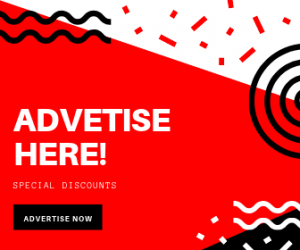 The president of the Nigerian Bar Association (NBA) Olumide Akpata has allayed fears expressed by some of its members that the association plans to endorse one or two presidential candidates in the forthcoming 2023 general elections.
Akpata maintained that the NBA is totally apolitical as an organisation although some if its members belong to different political parties.
The NBA President was speaking in Lagos at a news conference organised to make public programmes and activities planned for its 2022 Annual General Conference with the theme 'BOLD TRANSITIONS' holding in the state.
Read Also: Court Jails 3 Nigerians For Duping 60-Year-Old Irish Woman Of €254K
He said, "We are bending over backward to show that that is not the intention and just to add my voice in saying that the NBA cannot and will not endorse one two or three parties.
Akpata further disclosed that the conference session hosting four of the 2023 presidential candidates is just part of the regular sessions at the event and that it is not a Manifesto night.
He said, "it is not a Manifesto night or afternoon, it is a regular session at the conference where we are interrogating the issue of democracy in transition and the leadership deficit that we have identified in this country.
"We however, thogiht that we should talk to those who are trying to ask us as Nigerians, to allow them lead. So these are the persons' that our members selected to be invited because we cannot invite all of them.
"So it is the normal conference format of four people sitting down, one moderator asking questions; they will have opportunity to make Opening statements and then take questions from moderator and thereafter Q/A from lawyers like any other regular conference sessions. It is not a manifesto night.
"We are going to ensure as much as we can that many more of the candidates to the extent that they are interested, can be in the room. We will extend invitations to them; They may not be on the stage like the four advertised persons but they will be in the room and we will ensure that the event allows for them to air their views as far as time will permit," he stated.
The NBA President also disclosed that over 13,000 lawyers are expected to physically attend the conference which begins on Friday and many lawyers are also expected to join virtually.
Akpata further disclosed that the keynote speaker of the conference is popular writer, Mrs Chimamanda Ngozi Adichie and that there would be a total of six plenaries and five groups breakout sessions over a three-day period.
He said that the first plenary will have the key presidential candidates in the 2023 general elections speak on the topic, "Democratic Transitions in 21st Century Nigeria: 2023 and Beyond."
He also noted that the second plenary session is also a BOLD topic focusing on Energy transition which also happens to be at the forefront of national discuss, since all of our human dealings and utility revolves around energy.
Also speaking at the event,the Chairman of the NBA Technical Committee on Conference Planning, TCCP, 2022 Tobenna Erojikwe, said that the registration process which is to kick start on Friday, will be a seamless process adding that it is expected that within a 3 or 4 minutes time, lawyers are able to pick up their conference materials and walk away after being accredited
"There will be a juma'at service at the Central Mosque and this will herald the begining of the conference while on Saturday, there will be a health walk, while registration continues through the day.
"On Sunday, August 21, registration continues but we will have.Mass by 11a.m at our lady of perpetual help catholic church at Musa Yaradua Victoria Island , after which registration continues
"At 6.p.m on Sunday we will have the first real event of the conference and this will be the opening of the friendship centre and interestingly for the first time we introduced a creative artiste or creative talkent show
"And what we have done is to ask lawyers who have talents other than legal representation of clients, to come forward and showcase those talents in order to encourage some of these geniuses.
"So for the audition we selected about 10 artist who will perform aftet which we will have votes and then the winner will then perfrom at the closing party to take palce on Wednesday
"We will keep it as a surprise what is going to happen at the closing party but everyone is site to enjoy themselves and have an experience
"Immediately after the closing party, we will have the Annual General Meeting of the NBA on Thursday and then have the handing over ceremony on Friday to complete the transition from the current president of the NBA Mr Olumide Akpata to the incoming president Mr Yakubu Maikyau," he said.