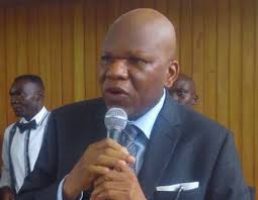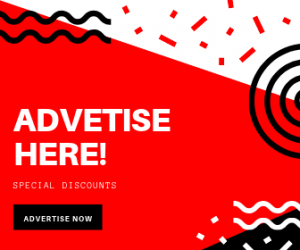 The Vice-Chancellor of Obafemi Awolowo University, Professor, Eyitope Ogunbodede has disclosed that the institution is planning to build its own airport with a view to making it a centre of excellence for the country to draw inspiration for development.
Prof Ogunbodede, was disclosed this at the 2019 Faculty of Technology International Conference, held at OAU ICT Park recently, said that the proposed airport, which would  be build on Campus, would serve as training ground for the planned aeronautic programme of the university.
He further stated, "We believe that the future of travel globally is in the air. It is in view of this that we are starting an aeronautic programme. As part of this, we will be having our own airport.
"We have over 11, 000 hectares of land , with which we hope to achieve our objective and we have developed a proposal for the airport. We will be taking it up with the authorities to ensure that we do not only have the aeronautic programme here, but also build an airport that will serve that purpose.
"We want to make OAU the hub of aeronautic studies in Nigeria. Currently, no federal university in the country offers a programme in aeronautic studies. We believe that with OAU taking up this challenge, we can go places with it.
"This idea was contemplated some years ago. Now we are very serious with it. We have the drawings in place and the land has been earmarked. Everything that we need for the airport and to start the programme is ready," the VC said.
Prof Ogunbodede added that with Nigeria's population projected to be doubled in the next 30 years, it is dangerous for the country to still depend on a minor source of revenue, hence, the need for collaboration between the political class, academia and industrialist for breakthrough innovations to advance the course of humanity.
"With the current population of Nigeria put at 200million and a projection to be 400million in the next 30 years, coupled with the spate of youth unemployment, we cannot continue to rely on a mono-economy, we must not only diversify but employ innovative technology and adapt to our environment.
'Our university has no choice but to lead the path of technological innovations and diversify the economy to stimulate employment opportunity and gainfully engaged the youths.
In line with the determination to be innovative and diversify, we would be building an airport to complement our upcoming department of aeronautical engineering, this will not only open up Ife to the world but also be a training ground for our students and he said.
In his keynote address, Professor Oluwatoyin Ashiru disclosed that ideas are abundant in Nigeria but the framework transforms the ideas into reality, saying that ideas abandoned in the country thrive at every other country of the world.
He said the difference between Nigeria and other countries is the level of commitment and dedication to its development.
According to him, irrespective of the challenges facing the country, the country must embark on technological innovations and sustained support for research and development.
"Ideas are abundant in Nigeria but the political will to support such ideas to reality are lacking. Most ideas that originates from Nigeria and abandoned thrives in many other countries of the world.
Government, academia, and industrialist must find a common ground to push technological innovations to grow the economy.
Innovation is very essential, let us learn from leading nation to focus on supportive innovative small and medium enterprises.
Universities must collaborate with industries to promote successful technological innovations", Ashiru stated.