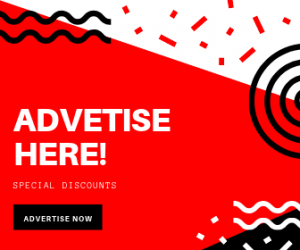 Former Minister of Aviation, Femi Fani-Kayode is currently in the custody of the Economic and Financial Crimes Commission (EFCC) for allegedly for forging a medical report to justify his continued absence from his money laundering trial.
An EFCC official, who doesn't want his name mentioned, told PANTAGRAPH that the former Minister who arrived at the Commission's office in Lagos at about 1:pm is currently undergoing interrogation as at the time of filing this report.
The Officials of the Commission claimed that the Fani-Kayode was invited on Tuesday to answer questions relating to the forgery of a medical report he allegedly procured to evade his trial before a Federal High Court, Lagos.
Read Also: #EndSARS: Lagos Judicial Panel Indicts Military Over Lekki Tollgate Shooting
The EFCC says its preliminary investigations show that the medical report tendered by the former Minister was forged.
Justice Daniel Osiagor of the Federal High Court in Lagos had on October 13, 2021, imposed a cost of N200,000 Fani-Kayode over his failure to appear before the court for re-arraignment.
Fani-Kayode is standing trial before the court alongside former Minister of Finance, Nenadi Usman and two others on a 17-count charge of conspiracy and laundering N4.6 billion but due to the transfer of the former trial judge, Justice Rilwan Aikawa the matter was resigned to Justice Osiagor.
While other defendants were present in court for the re-arraignment, the former Minister sent a letter to the court claiming that his doctors had placed him on bed rest.
But when the judge went through the court's records, he discovered that the second defendant had sought a similar medical excuse five times.
The court then asked the defence counsel, Bobo Ajudua to take one of two options which were: to either revoke the bail of the second defendant or to impose a fine of N200,000 to be paid before the next trial date.
Ajudua chooses the option of paying the fine.
Following the development, the judge held in his ruling, "from my records, the second defendant had written the court five times excusing his trial on medical grounds.
"February 1, 2018, May 30, 2019, November 24, 2020, March 21, 2021, and today's letter dated October 9, 2021.
"The second defendant is to pay a cost of N200,000 before the next adjourned date, as the recurring medical excuses have been a pattern that slows down this trial," he held.
Justice Osaigor then adjourned the case to November 30 for re-arraignment of all the defendants.