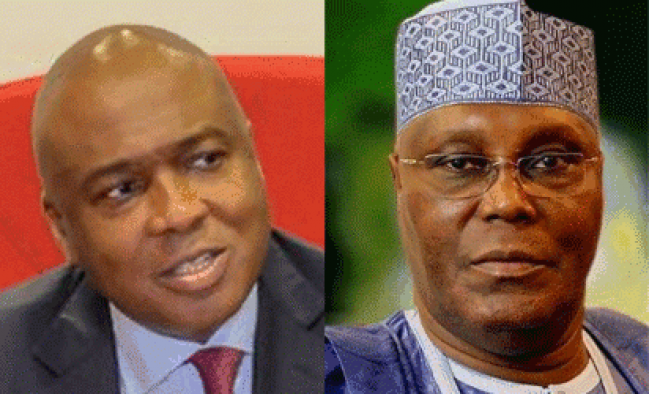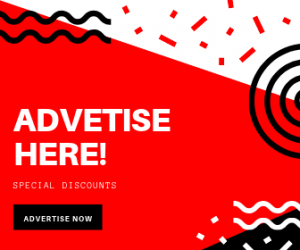 Justice Ayokunle Faji of Federal High Court in Lagos will on April 22 deliver Judgment in a suit filed by a Lagos-based trader, Mrs Amudat Adeleke, challenging the allegedly unauthorised use of her picture the 2019 Presidential campaign billboards of Alhaji Atiku Abubakar.
Mrs. Adeleke had dragged former Senate President, Dr Bukola Saraki the Peoples Democratic Party (PDP), Abubakar and his running mate, Peter Obi before the court, claiming the the sum of N45 million as compensation for the unlawful, unauthorised and unconstitutional use of her image by the respondents.
Justice Faji fixed the date after counsel to all the parties argued and adopted their written addresses.
When the matter was called on Tuesday, counsel to the applicant, Kingsley Iheakaram, urged the court to grant the prayers sought, as the images of his client used, depicted her as poverty-stricken, and violates her fundamental rights.
He adopted his processes and urged the court to find in his favour.
While the respondents counsel, Eyitayo Jegede, (SAN) ) submitted that the nature of the claim as sort by the applicant could not come under the ambit of a fundamental rights enforcement procedure suit.
Read Also: CJN Reconstitutes Panel For Zamfara Judgement Review Application
Jegede contended that the claim could at most be a tortuous one, for which evidences will be adduced and witnesses called.
The lawyer maintained that the applicant openly and willingly posed for the photographs, and had also openly declared her support for the candidates, alongside other market traders.
He also argued that having openly made such open declaration, she cannot now turn around to allege a breach of her fundamental rights.
Eyitayo argued that the applicant is not even known to the third and fourth respondents, adding that this fact has not been controverted by the applicant.
He consequently urged the court to dismiss the suit.
In his reply on point of law, Iheakaram maintained that the applicant's suit is properly brought under the fundamental rights enforcement procedure.
According to him, "No matter how eloquent the argument of counsel appeared in court, it cannot take the place of evidence placed before the court."
The lawyer urged the court to be persuaded by the evidence placed before the court, and grant the reliefs sought.
After listening to parties, Justice Ayokunke Faji adjourned the case until April 22 for Judgement.
Mrs. Adeleke had claimed in the suit that her image was displayed in strategic places in Lagos like Onikan, Costain, Akpongbon, Airport Road, WAEC in Yaba, Illupeju and Ikorodu areas of Lagos.
She is seeking an order of court, directing the immediate withdrawal and destruction of the campaign materials containing her images anywhere within and outside Nigeria.
The applicant is further asking the court to declare that the alleged unauthorised use, publication and display of her image as an advertisement by the respondents as well as its Presidential Campaign Organisation, constitutes an infringement on her fundamental right to privacy as guaranteed by the Constitution.