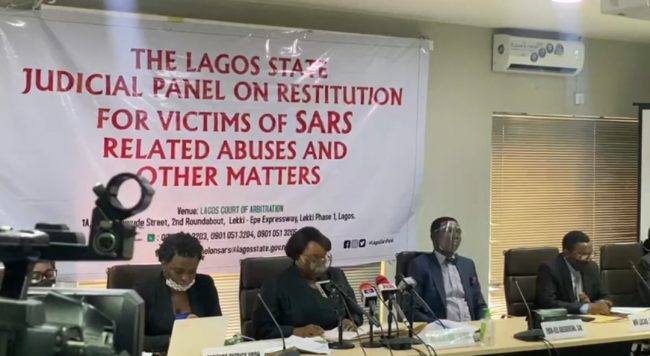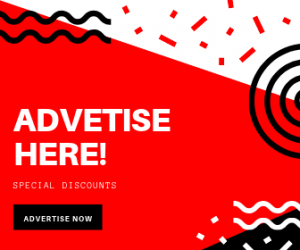 The Lagos State Judicial Panel of Enquiry and Restitution for Victims of the Special Anti-Robbery Squad and other Related Abuses on Friday awarded the sum of N83 million to some victims of the defunct police tactical unit.
The panel presided over by retired Justice Doris Okuwobi state that the money is to served as compensation for the pains and anguish suffered by the victims and their families.
Those whose petitions succeed and were awarded compensation included Kolade Johnson, who was killed by officers of SARS on March 31, 2019, his family got the sum of N10 million as compensation for their tragic loss.
Read Also: #EndSARS: Lagos Panel Awards Victims Of Police's Atrocities N16.25m Compensations
Others are: Lucky Iginovia, who got N5 million, Elvis Irenuma got N5 million, Olajide Fowotade got N2 million, Sulaimon Raheem got N8 million, Olumide Sunday got N3 million.
Other who also got compensated are: Francis Osaji Okweh who was awarded N3 million, Gloria Ezeh got N10 million, Emmanuel Ajomafuwen got N2 million, the families of late Jessica Adaobi, Suleimon and Uzor Chukwu all got N10 million each.
Johnson was shot during a raid by police officers at Onipetesi area in Lagos, while watching an English premiership match between Tottenham and Manchester United.
The incident sparked outrage on social media, after which the police authorities identified Ogunyemi Olalekan, a police inspector, and Godwin Orji, a sergeant, as the officers involved in the shooting.
Following an orderly trial, Olalekan was dismissed from the force after he was found guilty, while Orji was acquitted.
The award sum was received by the mother of the deceased.
Another Victim, Gloria Ezeh, a middle-aged woman, had told the panel a police officer ran over her leg with a van because she could not pay N100,000 bribe demanded by the police.
Jessica Adaobi, she was just 21 years old when she was killed by SARS on the April 13th, 2019 at Olodi-Apapa, Ajegunle.
According to her father, the only offence that Jessica committed to the SARS officer that killed her was that she was trying to speak up for a stranger.
He said that Jessica saw the officer shooting at someone, and she went closer to the officer and asked him why he was shooting at the person. And in anger, the officer turned to her and fired at her three times. Jessica fell and died at the spot.
Sulaimon Raheem told the panel how a police corporal's injustice to him cost him the ability to walk in the last five years.
He said, "that very day, there was a football match going on in my area at Amoo Agege on 10th of January. It is still fresh in my memory.
"I went to watch the match. Immediately after the match finished, I called a bike man to take me home. On my way home, this particular man (was in a) Toyota Camry. He now hit me and the bike man, we tumbled.
"After we tumbled, I stood up and wanted to meet with him, that – what happened? Why did you hit us?
"Before I got to this man, what I noticed was that he (wound) down his glass. I thought he wanted to say I'm sorry for hitting you. He (wound) down (his) glass, brought out his gun and shot me on my neck, and it came out from my back," the victim narrated soberly.
,