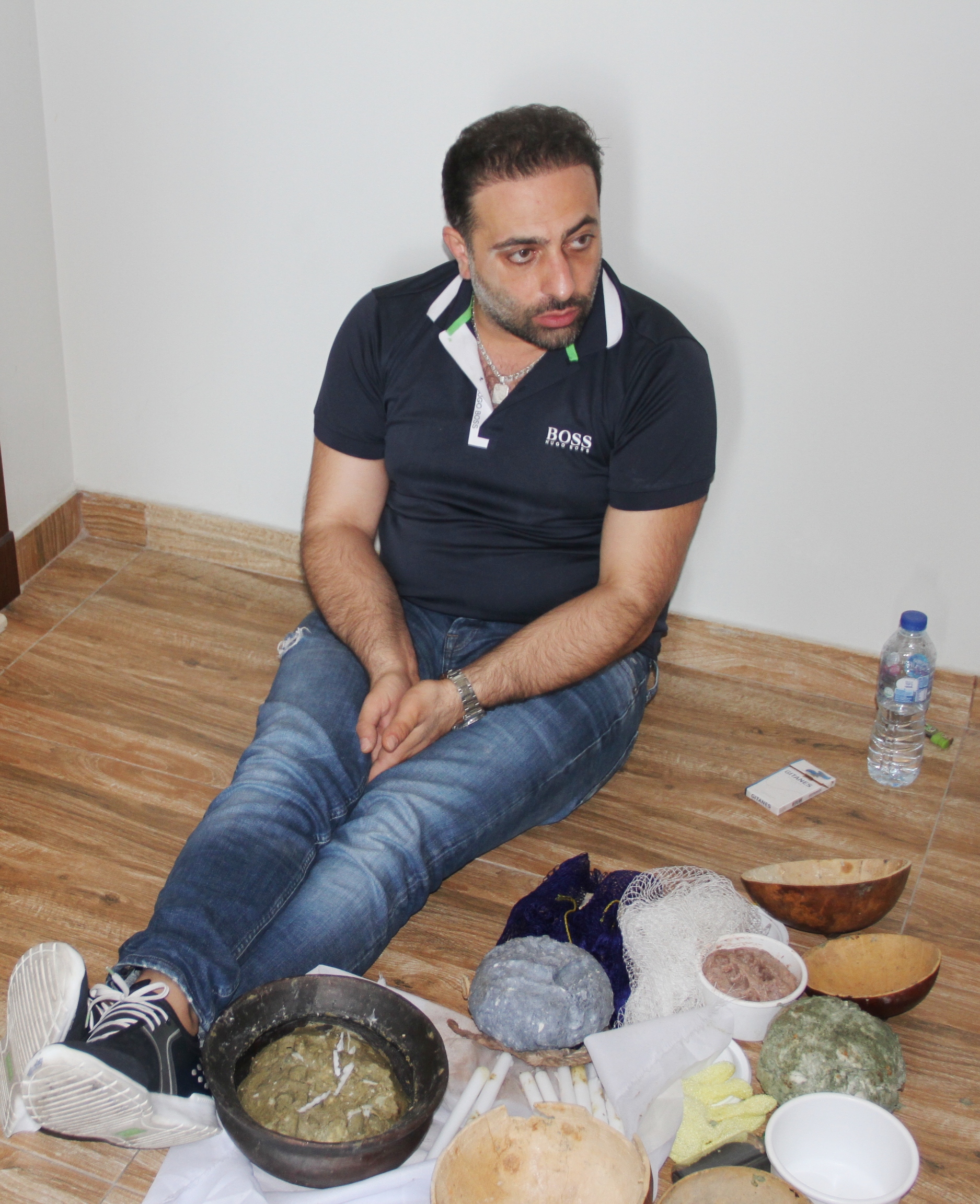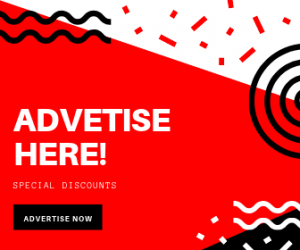 The Economic and Financial Crimes Commission, (EFCC) has made another breakthrough in its ongoing efforts to rid the country of internet related fraud and money laundering, with the arrest of a Lagos based Lebanese businessman, Hamza Koudeih.
The foreigner, according to EFCC source, is part of an alleged cyber crime syndicate, that included popular Social Media celebrity, Ismaila Mustapha, also known as Mompha, who was recently arrested in Abuja by the anti-graft agency.
Koudeih, who was arrested over the weekend at the Eko Atlantic Pearl Tower, Victoria Island, Lagos where he occupied one of the luxury suites, was said to have launched over N33 billion on behalf of the fraud syndicate.
According to one of the EFCC operative, who was part of the operation but does not want his name mentioned, the Lebanese identity was revealed during the Commission's interrogation of Mompha.
The source also informed LEADERSHIP that "actionable intelligence received from local and international law enforcement agencies had earlier revealed that Koudeih and Mompha alongside their other collaborators are high valued targets in Organized Cyber Syndicate Network (OCSN).
He said, "we had a fierce battle arresting him because his apartment was fortified with triple reinforced fire proof door and close circuit television cameras.
Read Also: U.S Court Jails Nigerian 6 Years For Cyber Crime
"When we got to his luxury apartment, which our investigation disclosed he brought for N1.7 billion, he refused to surrender himself to us.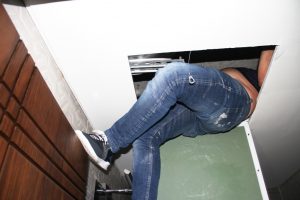 "In fact his wife told us that he was not at home but we knew that this information was not correct because we saw his cars parked outside the building.
"We then insisted that she should open the door so we can search the apartment, she refused to obey the directive, insisting that her husband had jumped down through the balcony of their third floor apartment.
"The development made our operatives to forced their way into the apartment through the use of breaching tools.
"When we got in, we searched the apartment and in the process we discovered an opening at the ceiling, where he was hiding.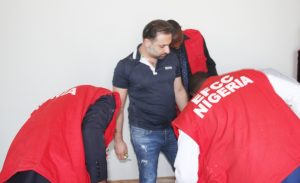 "It took us a long time to get him down because at a point he threatened to jumped down and kill himself.
"After his arrest, we discovered a fire proof safe stocked with different charms and talisman which he admits are his "prayer objects".
"We also recovered two Luxury cars from the suspect and other sensitive items, which I will not disclose now because investigation is still ongoing.
"Investigations have also revealed that Mompha uses a firm known as Ismalob Global Investments Limited to perpetrate about N14bn money laundering while Koudeih also operates two firms namely: THK Services Limited and CHK properties Limited to launder about N19bn.
"We are, however, in the process of discovering whether the suspect has any Nigeria affiliation, the EFCC operative stated.
He also told our correspondent that ongoing investigation into Mompha's alleged criminal activities have revealed that he operates 51 bank accounts in Nigeria as conduit for his money laundering activities.
The operative also revealed that the anti-graft agency is in the process of identifying and taking over several of Mompha's assets in Dubai.
"Also, more facts have emerged that the five wristwatches recovered from Mompha at the point of arrest earlier put at twenty million naira (N20, 000, 000: 00) were actually worth over N60 million naira.
"Investigation is ongoing to profile and ascertain the involvement of the other suspects," he maintained.
When contacted by our correspondent, the Zonal Head of the EFCC's office in Lagos, Mohammed Sabo confirmed the arrest of Koudeih by the Commission.
Sabo said Koudeih was arrested alongside some other suspects and they are in the anti-graft agency's custody.
He said all the suspects will be arraigned in court at the conclusion of investigation.
The Zonal Head also told LEADERSHIP that the efforts of the Commission to apprehend and prosecute cyber crime and other fraud related crimes is yielding great success.
Sabo added that with the cooperations of members of the public the EFCC has been able to arrest a lot of persons who had been operating before now unchallenged.
He disclosed that the EFCC had so far arrested over 300 cyber crime suspects and that it had secured 200 convictions.
He maintained that the anti-graft agency will not stop in its quest to reduce the menace of cyber crime in the country.