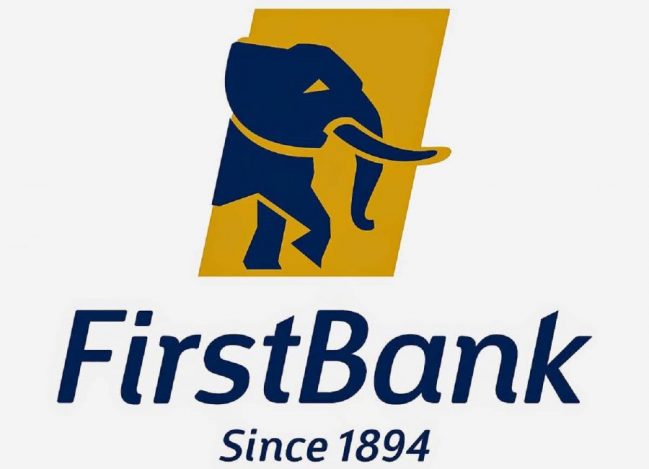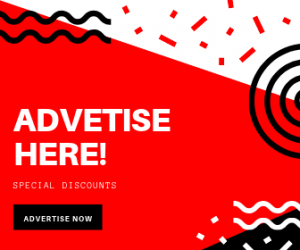 An Oil Engineer, Charles Oyelade, has raised an alarm over First Bank Plc's unsolicited loan which led to unlawfully deduction from his salary account since 2015.
Oyelade made the claim in press statement issued in Lagos.
Oyelade alleged that first Bank had been fraudulent and oppressive in its dealing by not only placing a lien on his salary account domiciled at the Omoku branch in Rivers State but that his entire August 2015 salary and allowances has been withheld by the bank, as well as all the funds standing on the account because of an unsolicited loan hanging on his account at Trans Amadi Branch.
"I operated an account with the first bank which serves as my salary account domiciled at the Omoku branch in Rivers state which I used to to access loans. I had another account at Trans Amadi Branch which became disused immediately after I opened another Account with the Omoku Branch of the bank.
Read Also: Senior Lawyer Makes Case For Vulnerable Nigerians, Development
"This is because the Trans Amadi Branch declined giving further loans for reasons best known to them but the Omoku branch agreed to do so on the condition that our salary account must be domiciled with the branch. I, therefore, directed the closure of the Trans Amadi branch via a letter.
"Sometime in February 2013, a Naira Credit Card (NCC) was issued to me by Omoku branch and I was instructed to supply the details of my salary account for the linkage of the said credit card, which I did, I clearly supplied my salary account number and every other necessary detail as required on the mandate form. I executed and submitted the authorized forms issued to me at Omoku Branch.
"I was informed at the Omoku Branch when I was given the NCC facility that both the 'U First loan' and the NCC facility, will be running and serviced directly from my salary account at Omoku branch, with the option to pay cash directly into the NCC account.
"My salary was being paid into my account at Omoku at the end of every month and from which my facility has been defrayed and whatever interest emanating from the NCC card is also charged.
"The Bank was taking appropriate money from the account to pay back the 'U First' loans along with the interest from my salary account and I never had problem," Oyelade said.
The engineer further said that he began to receive debt alerts from a strange account number in which the account was totally alien but carried his name.
According to him, sometimes in September, 2015, he received a call from an unknown person from Trans Amadi branch of the Bank, informing him that he took a loan from the branch and that he had not made any repayment for about a year.
"I promptly refuted this allegation and informed the caller that I did not at any time take out any loan, credit facility, over drafting, salary advancement, or default in any obligation with the Trans Amadi branch of the bank.
"Because the only account I had with Trans amadi had been disused for about two years and subsequently closed via a letter. The only loan facility I took was with the Omoku branch and has been running smoothly.
"I visited the bank thereafter to make withdrawals some few days later and was surprised when I could not withdraw cash from my Account at Akure when I was in an emergency situation.
"The unlawful lien and the withholding of my entire August 2015 salary and allowances, thoroughly destabilised me in fact I was compelled by the situation to borrow money with interest to sustain my family, pay my bills and to meet my other social obligations.
"After due diligence, it was discovered that the bank for reasons best known to them, converted the disused Trans Amadi branch account to a NUBAN account, kept it active and linked the credit card issued to me in 2013.
"The credit card began to throw debit into the dormant account which in turn was multiplying with compound interest," he said.
The engineer said he made a series of calls and physical appearances to the bank (Omoku branch), and on each occasion, he received this debit with a promise that they will act on it until the debit rose to over one million naira.
According to him, debit was subsequently lumped into his Omoku salary account with a lien placed on it they began to withhold his entire source of income.
"When it became clear that they were not ready to talk to me or do the needful and the debit in the Trans Amadi account continued to multiply with compound interest, I decided to write a series of mails and typed letters all to no avail. I also decided to write to Central Bank of Nigeria (CBN) for a possible intervention and resolution on this matter and yet no response.
"As a result of this, I decided to move my account away from the bank since I do not have alternative means of paying my bills and meeting my regular obligations as a family man. I thereafter engaged my lawyer to write to the bank management, and the bank responded by demanding all the facts which I did supplied through my lawyer.
"First Bank through its lawyer replied on march 24, 2016, with a promise to investigate and get back to us. We are yet to get any response till date.
"I also directed my lawyer to draw the attention of the bank to the fact that I have a running loan on my Omoku account that has not been fully defrayed, I pleaded for a quick resolution of this matter to enable me to pay up my loan yet no response. All the copies of these letters and bank statements are available and were not only tendered in court but admitted as exhibits.
"When the bank discovered that I had moved my salary account away and they could no longer access funds from my account, they began to call me annoyingly for negotiation. I therefore directed my lawyer to meet and discuss with them but my only condition is that the illegal debit that my salary account was burdened with must be vacated to enable me continue with my loan re-payment in which my lawyer was not granted attention and he had to return back to Akure,"
Oyelade further said sometimes in December, 2016, he decided to approach the court with all the facts, well compiled, submitted and adopted by all the parties in the matter.
He added that the case was presided over by Justice Adegoroye of Ondo state high court in Akure.
According to him, the cross examination had been concluded, awaiting judgment.
The engineer said he received an email from the Economic and Financial Crimes Commission (EFCC) through his company D-well to Agip, dated Feb.9, 2018.
"I appeared at the EFCC office Port Harcourt branch in the company of my lawyer and a former colleague. The First Bank officials were also in attendance. A panel of investigation was set up and a copy of the allegations was also presented to me containing some heavy allegation which includes obtaining money by fraudulent means, Illegal diversion of funds but I was the only person allowed to peruse the document. Not even my lawyer was allowed to see it let alone getting a copy.
"Having heard from both sides, the EFCC official did not mince words by telling the first bank officials that they are yet to identify any corruption related allegations in this matter, in fact they demanded explanation on why the bank had to link the NCC card to the Trans Amadi account as against the customers instruction and directives, but no satisfactory answer was provided.
"The EFCC officials were able to narrow down their investigation to the fact that it was the wrongful linkage of the credit to a wrong and dormant account against the customers directive that led to this crisis. In fact they demanded explanation on why the bank had to link the NCC card to the dormant Trans Amadi account as against the customers instruction and directives, but no satisfactory answer was provided"
"However, they went ahead to say there is little or nothing they could do since the matter is already in court and judgment is being awaited. I was released on bail and promised to report back when the need arises.
"In the judgment delivered on May 8, 2018, with suit no: AK/140/2016, Justice Adegoroye did not only directed me to pay the illegal debt created by the banks error, he also directed the bank to continue to apply interest charges until it is fully paid.
"The judgment is controversial to me, particularly with the way he arrived at his conclusions. I cannot be a judge in my matter but permit me to make this explanation for the purpose of clarity.
"Some fundamental fact were omitted in this judgment, despite all the submissions both oral and documented that were not in dispute during the trial including the NCC mandate form, which is a major evidence in this matter. In fact, the judge made reference to it during his judgment analysis which I may not be able to narrate in this report.
"The judge clearly did not talk about the wrongful linking of the credit card to a wrong account, the illegal debt lumped into my salary account and the redirecting of the credit card to my salary account after a huge debt has been heaped on me. This is what generated this legal tussle in the first place.
"The prism of this judgment seems not to have seen or notice any infraction on the part of the bank. The summary of this judgment to me, is that I should go and pay for the banks error," Oyelade said.
The engineer, however, said he approached the appeal court, Akure Division but the case was also dismissed.
In furtherance of this, Oyelade made clarion call after he received a letter from first bank on July 5 not only to demand for the Trans Amadi debt but to also inform him that the debit had risen to over N5 million
"This letter is really annoying and also affecting me psychologically This is same account number with a zero balance.
"My lawyer has made frantic effort on this matter and I must commend him thus far.
"This humiliation is getting too much for me, First I was dragged to EFCC while the case was in court. Secondly, they are demanding for the debt they illegally created and heaped on me,"
Oyelade urged the appeal court to expedite action on his notice of appeal to enable him further make an appeal to the Supreme Court.
He also urged that relevant authorities to be put on notice about the true state of the matter.