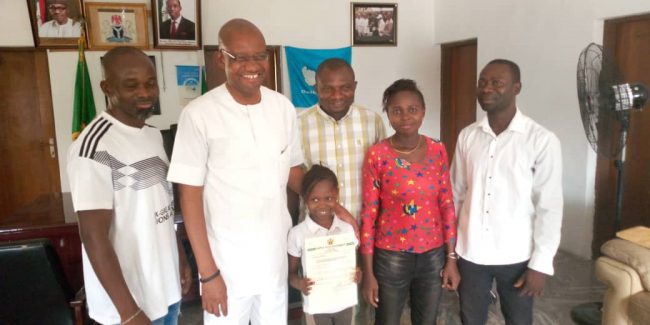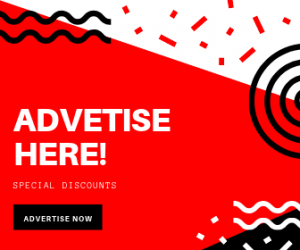 By Nosa Akenzua, Asaba
The Chairman of Sapele Local Government Area of Delta State, Chief Eugene Inoaghan has fulfilled his promise of awarding a scholarship to Success Adegor, the seven years old girl whose video went viral last year, after she was send away from school for not paying her school fees.
Miss Success Adegor was on Friday presented with a scholarship award of three hundred thousand naira for each academic session until she obtains her First School Leaving Certificate (FSLC).
Her mother Mrs Vera Adegor was also given a job at the Sapele Local Government Council School to help in assisting the family.
Presenting the award, Chief Inoaghan said that he was deeply elated that the local government council has been able to keep to it's promise.
Read Also: Choose Between Survival And Self Deceit, Uzum Tells Deltan Youths
In his words; "we are happy to present this award to you miss Success Adegor as "Educational Ambassador to Sapele Local Government Area,"
"We are glad that we are able to play this important role in your life.l," he said.
Hon. Inoaghan further stated that the council has also offered Mrs Vera Adegor a teaching job, and that it was part of the council's effort to fulfilled their promise.
The council boss also thanked the media for their ability to gather facts and distribute informations while creating an enabling communication between government organization and the public
He adding that the society would not be informed without the media.
Responding, little miss Success Adegor thanked the Chairman for the award and the job offered to her mother.
She said, "this will go a long way to make us comfortable she said, but I am also appealing for a job for my father and scholarship for my siblings.
"I also want to thank everyone who has assisted me and my family in making us a success today," she said.
Mrs Vera Adegor also thanked all those who contributed immensely to change Success' story, stating that she own everything to the media.