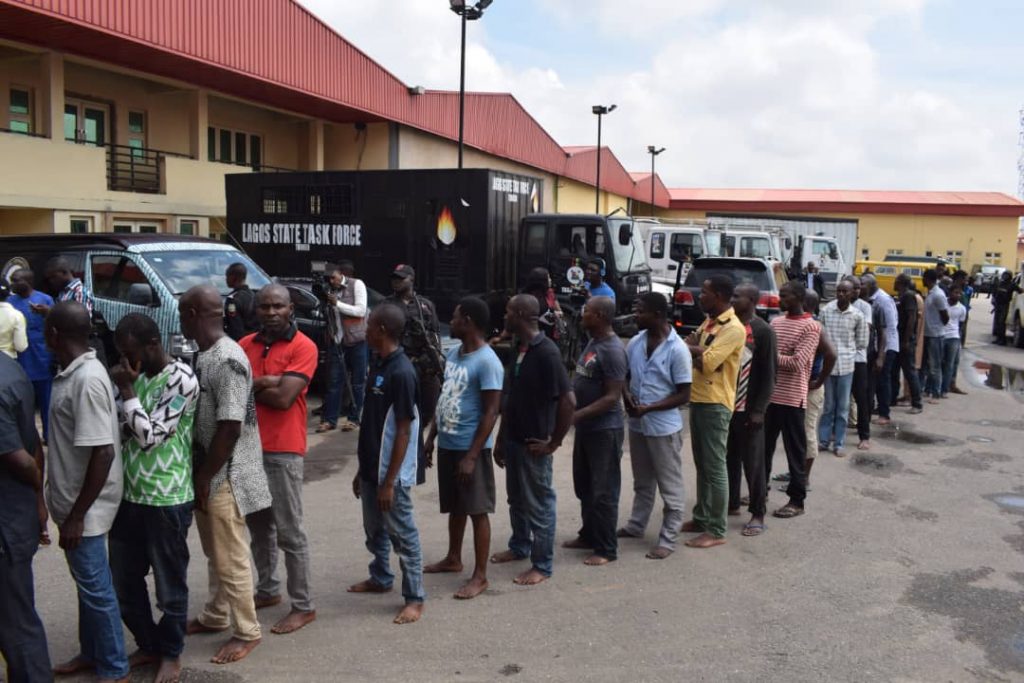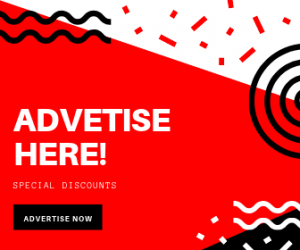 A Lagos State Mobile Court sitting in Oshodi area of the state, yesterday sentenced 37 traffic offenders various terms of community service ranging between to 25 and 100 hours for violating the traffic law of Lagos State.
The Magistrate in charge of the court, Omobola Salawu convicted the offenders and sentenced them after they were arraigned before the court by the state Ministry of Justice.
Apart from the non-constodian sentences, Magistrate Salawu also ordered that the vehicles and motorcycles seized from the convicts be forfeited to the state government to deter others.
He also imposed fines of 15,000 and 20,000 on some of the convicts.
The magistrate ordered that they all drop 2 Passport photograph and pay the fines allotted into the Lagos State Mobile Court account.
Read Also: Court Declares LASG Consumption Tax Law Constitutional
Earlier during commencement of trial, the Attorney General and Commissioner for Justice of the state, Moyosore Onigbanjo, SAN, who led the prosecuting team, urged the court to convict the defendants as stated by law.
The thirty-seven defendants all pleaded guilty to one count charge brought against them by the state.
While pleading for leniency, the defence counsel from the Office of Public Defender, Emekobu Collins appealed to the court to temper justice with mercy.
Collins urged the court to consider the fact that the defendants were first time offenders and that they had shown remorse.
The charges against the convict ranged from driving on dedicated BRT lane, one way and riding motorcycles on the highway.
The offenses, according to the state, are punishable under section 66 (b) of Lagos State Transport Law, 2012.
While addressing journalists after the proceedings, the attorney-general said the state will continue to prosecute traffic offenders until sanity is restored back on Lagos roads and law-abiding citizens are allowed to enjoy the roads without being assaulted by defaulters.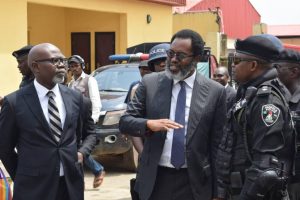 Onigbanjo also maintained that "Governor Sanwo Olu led administration has Zero Tolerance for disobedience to traffic rules, all traffic offenders would be made to serve the punishment immediately, which could be in form of compulsory community service or fines as appropriate."
He stated that many convictions have been handed out and vehicles of some of the offenders had been forfeited.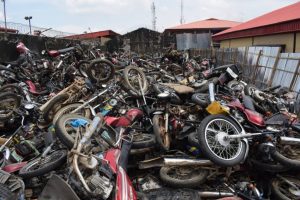 The Chairman of the Lagos State Taskforce, CSP Olayinka Egbeyemi, disclosed that about 4477 Motorcycles and 18 Vehicles of traffic offenders have been impounded in the last 6 months.