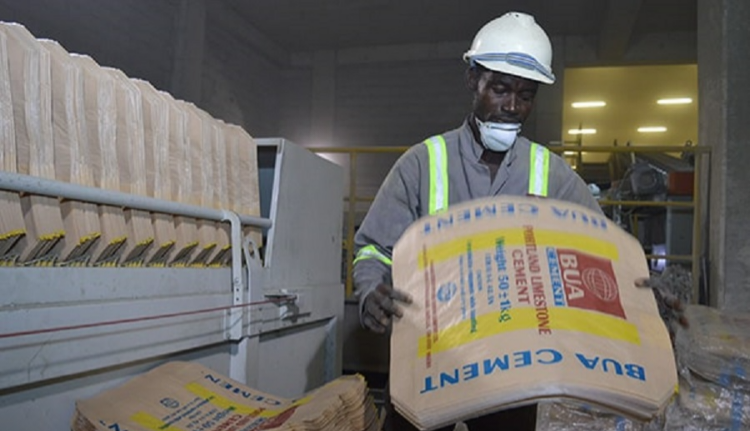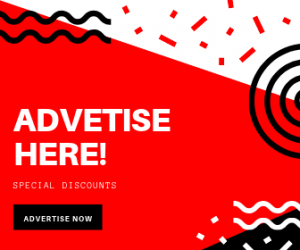 Nigeria's leading cement manufacturer, BUA Cement Plc, on Sunday announced a reduction of ex-factory cement price to N3,500 per bag effective Monday, October 2, 2023.
The current ex-factory price is N4,650, while it is being sold at N5,000 in the market.
The company made the announcement in a post on its Facebook page on Sunday evening.
Read Also: Napoli TikTok Videos On Osimhen: Social Media Executive Resigns
The statement read: "We refer to our previous pronouncements regarding our intent to reduce cement prices upon the completion of our new lines at the end of the year, in order to spur development in the building materials and infrastructure sectors.
"As per the commitment made to reduce prices and following a periodic review of our operations for efficiency, the management of BUA Cement Plc wishes to announce and inform our esteemed customers, stakeholders, and the public that effective October 2, 2023, we have decided to bring the price reduction forward. As a result, BUA Cement would now be sold at an ex-factory price of 3,500 Naira per bag so that Nigerians can begin to enjoy the benefits of the price reduction before the completion of our plants.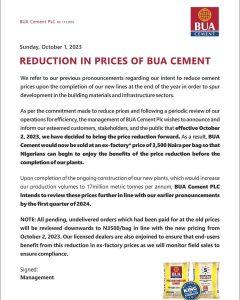 "Upon completion of the ongoing construction of our new plants, which would increase our production volumes to 17 million metric tonnes per annum, BUA Cement PLC intends to review these prices further in line with our earlier pronouncements by the first quarter of 2024."
The company also said all pending, undelivered orders which had been paid for at the old prices will be reviewed downwards to N3500/bag in line with the new pricing from October 2, 2023.
"Our licensed dealers are also enjoined to ensure that end-users benefit from this reduction in ex-factory prices as we will monitor field sales to ensure compliance."