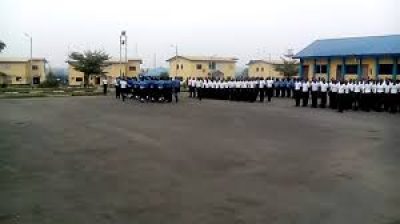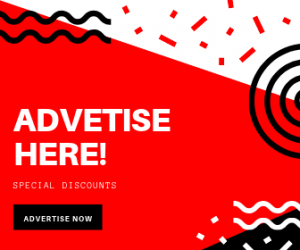 The management of the Maritime Academy of Nigeria (MAN), Oron has disclosed that it uncovered 150 ghost workers on the academy's payment in the last two years.
The Rector of the academy, Commodore Emmanuel Effedua (rtd), made the disclosure while speaking with journalists over the weekend.
According to Effedua, he embarked on a staff audit upon aassumption of duty in 2017 and he discovered that over 150 ghost workers were on the academy's payroll.
The rector, however, disclosed that the number of staff at the academy had however reduced from 840 to 635 in the last two years after the exercise.
Effedua said, "when I came on board as the Rector of the institution, there are lots of loop hole which I dealt with as part of restructuring the institution, the loopholes are ghost workers, staff.
"When I came onboard, they told us we are about 840 staff but I told them we have to do biometric to be sure and we came down to 690. What happened to the remaining 100 plus? They never complain that their salary were stopped.
"So, they were ghost workers. Now we are 635, because some have retired and some passed on," he said.
The Rector, speaking about sea time for the cadets, said over 60 cadets are now on board cabotage vessels for training though, he said he had asked the Indigenous Ship owners to make provision for female cadets on their vessels.
He said, "the challenges we have is the female cadets because the ship owners do not create room for female cadets. But we have held several meetings with the ship owners and I promise that in few weeks time, our female cadets will be onboard vessels for the training. We will make our cadets very attractive that stakeholders will come scrambling for them during their graduation."
Effedua also said that about 90 percent of reforms have been implemented in the institution according to the recommendation of the Interim Management Committee (IMC) of the federal government.
According to him, the IMC had identified falling standard of training, over bloated cadets' enrolment and infrastructure decay as the constraint of the academy.
He however stated that since his appointment, he had reduced the intake of cadets from 1800 to 256 in a session and review of curriculum with input from the International Maritime Organisation (IMO).
His words, "Review of curriculum with input from IMO, United Nations Institute for Training and Research (UNITR), National Association of Masters Mariners (NAMM) and the Nigerian Maritime Administration and Safety Agency (NIMASA).
"Reduction in cadets intake from 1800 to 256, introduction of short courses for cadets free of charge and collaboration with major stakeholders towards enhancing cadets training.
"We have restructured. We have implemented, and have attained 90 percent reform goals. We also source for lecturers, qualified ones from home and abroad. We have remodeled the classrooms, the hostels and the library. We have also build a new simulation centre and we are expecting the simulator soon."
Effedua also disclosed that the academy has embarked on series of Corporate Social Responsibility (CSR) for members of the host communities.
"We have set up ICT centres for schools. We have also gotten in touch with a consultant who will bring lecturers for them for one year- internet. They can use that place for their JAMB exams and nobody has ever done that for them.
"We bought 100 JAMB forms for their children. We have graded four roads for them, even chairs and desks, we have donated 100 to each school. There are more that we shall refurbish and donate because some of these children are not sitting on chairs. Some of them come from their homes with their own chairs.
"Their hospital- their pregnant women when they go for surgery, they ask them to include 50 litres of diesel if not, you are on your own. When I heard that, I said no.
"My CSR team met, now we supply them diesel. We give them diesel on weekly basis to make sure that the children, the women and even men of the community do not have problems when they go to the hospital.
"Now you do not have to come with your generator to the hospital," he said.